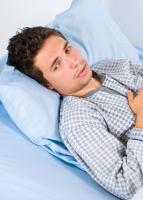 Life Happens. Are you prepared?

Sometimes we are surprised by what happens in life. One of the most important assets we have is our health and ability to earn a living. If that ability is taken away, what would happen to us ?

It is important to protect our family. One way to do this is through life insurance with living benefits. Another way is a separate Critical Illness policy.



Several companies are offering " living benefits " with their life insurance policies. It comes as a rider with no additional cost. Living benefits - meaning that you do not have to die to use them! It protects you for Terminal, Critical and Chronic illness as well as death !
It is life insurance that you do not have to die to use.
You choose how to use your life insurance:
Life insurance to help take care of loved ones.
Accelerated Benefit Riders to help with the cost of critical or long-term chronic illnesses or conditions.
Disability Income Rider to help pay bills if you are unable to work.

Living benefits really makes good financial sense.
Request a Critical Illness Quote Below or See Our Other Products: