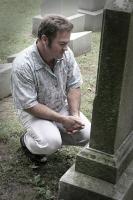 Burial and Final Expense Insurance

 This special coverage has features that some life insurance programs do not:

• THE LIFE INSURANCE COVERAGE IS PERMANENT
• LIFE INSURANCE PREMIUMS NEVER CHANGE
• THE LIFE INSURANCE POLICY ACCUMULATES CASH VALUE



Final Expense is For Seniors
Burial expense insurance is an ideal investment for the aging population.  If you are getting into the later years of your life and you are worried about providing enough financial protection for your family at the time of your death, this type of life insurance policy may be a tool to use.  Although there are many forms of life insurance today, this particular type offers several key benefits you cannot find otherwise.  Plus, it can be one of the most affordable insurance policies available to you.
If you have had trouble getting life insurance due to a past illness or your weight, or if you don't want to go through the hassles of medical exams and blood tests to purchase your life insurance, Final Expense Insurance may be the perfect solution for your situation.  Final Expense Insurance is a whole life insurance plan that provides your beneficiaries with the finances to take care of your medical bills, funeral expenses or other outstanding debts if you should die.
So before you take that extended vacation, make sure you give your kids a little peace of mind.  Take care of your life before you go.
Additional costs are often associated with the death of an individual:
Legal fees
Debts
Doctor Bill
Pay off debts like mortgage, car, credit cards